4 Local SEO Tips for Restaurants to Build Online Reputation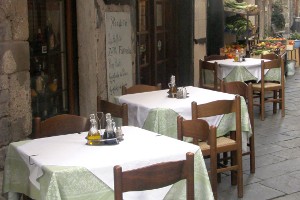 In order for a restaurant to succeed, the search engine optimization is a key tool to use. There are many small business tools that a restaurant owner can use. Building successful restaurant business is similar to building a strong house. It will require enough time and effort for a successful project. A strong website will require a good keyword analysis, competition analysis and quality building of the links. The following are some of the great small business SEO tips that the restaurant owner can use to build a good website.
1. Social Media Exposure
The social media has millions of users around the world. It is possible to market the restaurant on the social media by creating profiles. Facebook, Twitter and Google+ help businesses promote their products and services while building a loyal community of customers. Google+ is an important part of marketing for all local businesses, it is one of the best ways to get in front of your potential customers.
2. Promotional Videos
The other great way of engaging the customers of the restaurant is using promotional videos. The presentation of the services offered can be in the form of pictures with background music. The videos make the restaurant have more online presence as well as interactions.
What many business owners don't realize is that videos help rank your website too. Google displays videos above text results, so if it's hard to rank for your keywords in text results you should definitely consider creating videos.
3. Social Bookmarking
Social bookmarking is currently one of the SEO techniques that is being used by many businesses. Putting bookmarks to websites like Delicious, Tumblr, StumbleUpon and Diig can greatly increase the visitors and the ranking. Social bookmarking is one way you can build backlinks to your business website.
4. Local Optimization
Make sure to claim all your local business listings and optimize their profiles with information about your business. These sites include Google+, CitySearch, Yelp, YellowPages and many more. At least claim your Google+ page and optimize it with relevant information, that's the single most important listing you need to have control over.
The above small business SEO tips are easy and free to apply for the restaurant. The only setback is that they take time for the restaurant owner to complete, but it is well worth it.